Everence Source:

DNA
"I recently summited all 14 of the highest mountains in the world over 8000m within 6 months, breaking 7 world records and performing several high-altitude rescues in the process.
I always wanted to have a tattoo but I never knew what I really wanted until I came to know about Everence.
I had the DNA of my whole family added into my Everence tattoo. I chose DNA because it's the most unique element of each of us.
I got an Everence tattoo for two reasons: One was to take my family with me to places they would never see. Having them with me was a continual source of strength - especially when I was alone in the death zones.
The second reason was I knew I had to survive and get back to my family at any cost. Having their Everence with me was a constant reminder that no matter what, I was making it home to my family."
Nirmal "Nims" Purja
MBE, 10x Guinness World Record Holder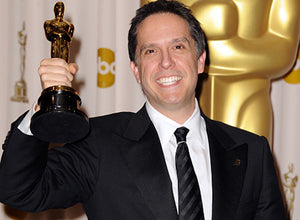 Everence Source:

DNA

ash
"Everence has given me the opportunity to carry my loved ones with me for the rest of my life; both those who are no longer living, but also family who are no longer part of my day-to-day experience. It has allowed my tattoo––already a symbol of love and remembrance––to take on a greater, even literal level of meaning."
Lee Unkrich
Academy Award-Winning Director of Finding Nemo, Toy Story, and Coco.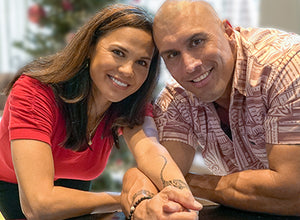 Everence Source:

DNA
"Everence is a way to add so much more meaning to a tattoo - it's a way to carry the energy and Mana of family and of special places with you using your tattoo. I'm getting my wife and son's DNA, as well as sand from my great-grandfather's village on Samoa, added into our matching manta ray tattoos. Mahalo, Everence. You guys are doing something very special!"
Tanoai Reed
Professional Stunt Double for Dwayne "The Rock" Johnson.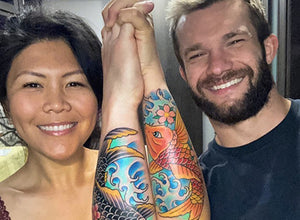 Everence Source:

DNA
"We got koi fish tattoos with each others DNA infused in the ink. Thank you Everence for creating such an awesome product."
Wilma & Eli.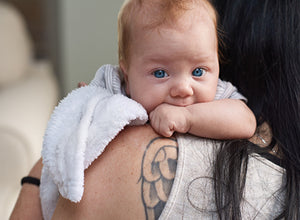 Everence Source:

DNA

Flower
"We have our daughter's DNA and her birth flower in our Everence tattoos. Most tattoos have stories behind them. Our Everence tattoos have our daughter's story literally inside them. It's meaningful beyond words."
Sara A.
Everence Source:

DNA
"I spent over 20 years as a Navy SEAL and carried this picture of my daughter with me from day 1 of SEAL training through over 400 combat operations. It was a source of connection and strength and a constant reminder that no matter how hard things got, I had to make it home. This is exactly what Everence is - having something with you at all times that helps you feel connected to the things you love and gives you strength when you need it. I have Everence from my entire family in four of my tattoos and counting."
Greg A.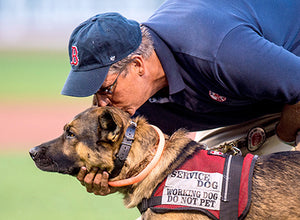 Everence Source:

DNA
"Drago saved my life – literally. And I decided to have his Everence added while he was still alive to celebrate his life. Words can't truly describe the powerful increased bond of having Drago's DNA infused with my tattoo. This enhances an already powerful spiritual connection that means the world to me. Knowing his DNA is in this ink forever enhances an already powerful connection."
Dave Mellor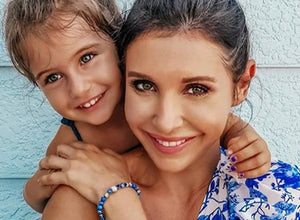 Everence Source:

DNA

Flower
"My daughter and I had fun with the whole Everence process - explaining the idea to my daughter of me wanting her with me all the time, collecting her cheek swab, designing the bracelet with her, and then sharing the story with both of our friends who ask about it. I Feel like Everence is more than just a product; it's an entire experience."
Melissa S.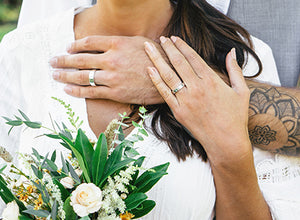 Everence Source:

Sand
"Our wedding rings are Everence bands that contain sand from the beach where we got married and both our DNA - literally the most unique element from each of us. It adds a great deal of meaning and it's also a fun little secret inside your ring."
Charmaine L.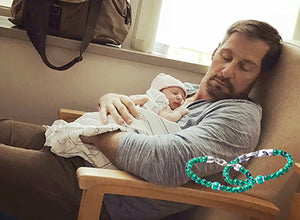 Everence Source:

DNA
"My Everence bracelet has my daughter's DNA from the day she was born. To me, it's a reminder of that magical moment that I carry with me everyday."
Brett P.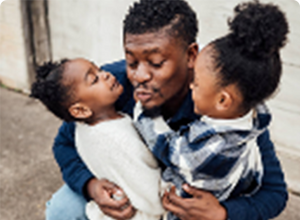 Everence Source:

DNA
"I have both my babies DNA inside my Everence bracelet. This may not be the most expensive piece of jewelry I own but it's the definitely my favorite and the most meaningful."
Nate A.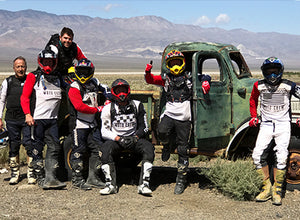 Everence Source:

Sand
"It was the greatest adventure I've ever had and I never wanted to forget it. We collected sand from the most difficult trail that we rode and each of us had it made into an Everence bracelet. What I love is that Everence turns a moment in time into something you keep forever."
Liam S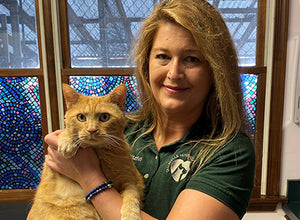 Everence Source:

DNA
"I love the Everence concept – I have three Everence pieces from my own animals and I've seen firsthand how Everence products bring joy and connection for my clients."
Dr. Kathryn Stoltzfus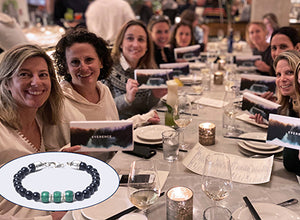 Everence Source:

DNA
"When my college girlfriends and I decided to celebrate our 50th birthdays together, I knew an Everence bracelet with all of us in it was the perfect way to commemorate not only our big milestone, but also more than 30 years of friendship. The bond we share is enviable."
Tori